One of the things the upstairs bathroom is lacking is an exhaust vent. Vents are important to keep the humidity from getting too high, and are especially great compared to opening a window while you're running your heating or air conditioning.
You can see the old slider window here, which is the only one left in the house. I've sealed it with silicone caulking on one side, and weather stripping on the other, and we pretty much leave it shut. In the ceiling above is where I'll be locating the new vent.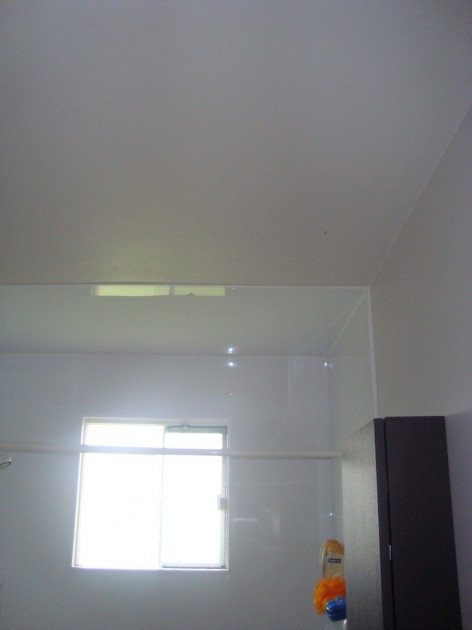 I started by adding the vent outside. This is pretty straight-forward: cut a hole, and install and seal the vent. I used a generous amount of silicone caulking to seal it in and screwed it into place.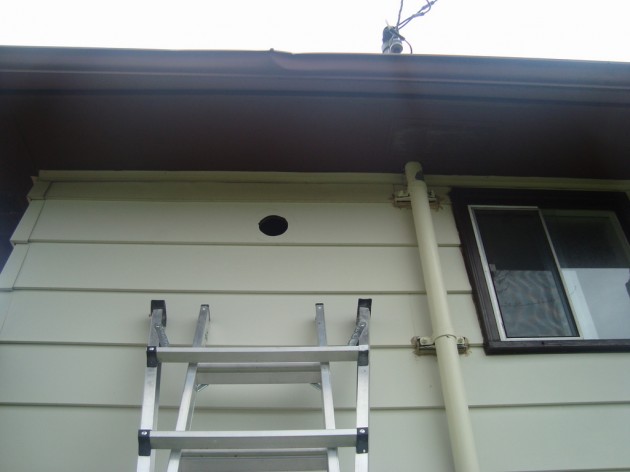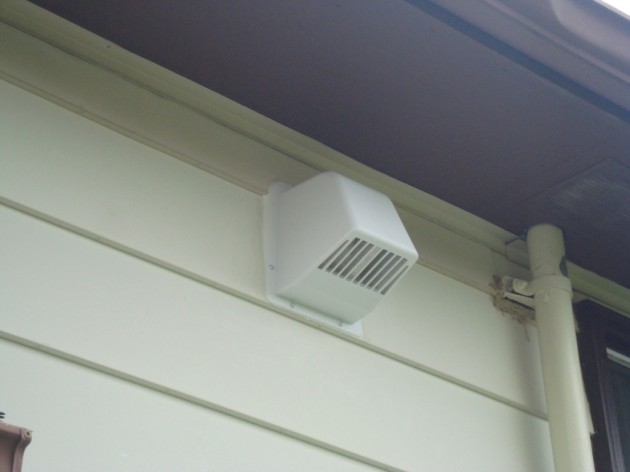 Because the house is a side-split, next to the bathroom are the stairs going to the basement, and above that is a void with attic access, which starts around 4′ up the wall. This is why the vent is located next to the window – rather than go through the roof, because I had access to the wall it was easier to run the pipe here. As a bonus, this hole is partially protected by the roof. I used insulated 4″ vent pipe to connect up to the exhaust fan itself.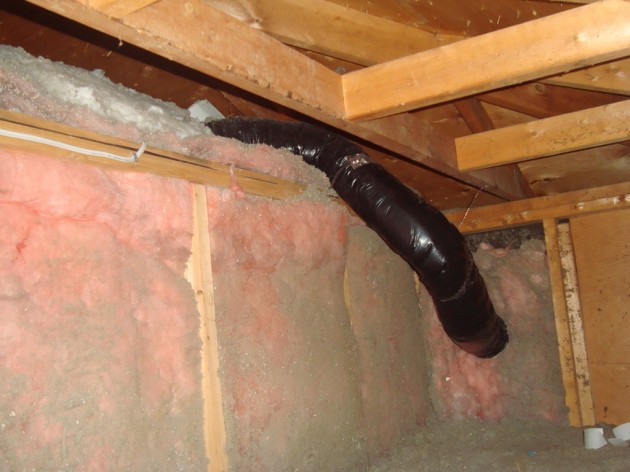 After cutting a hole in the ceiling, I mounted the fan, connected the vent pipe, and sealed around the unit with vapour barrier. I had a tough time finding if this was the correct way to seal it, but it makes the most sense to me and it seems to be effective so far.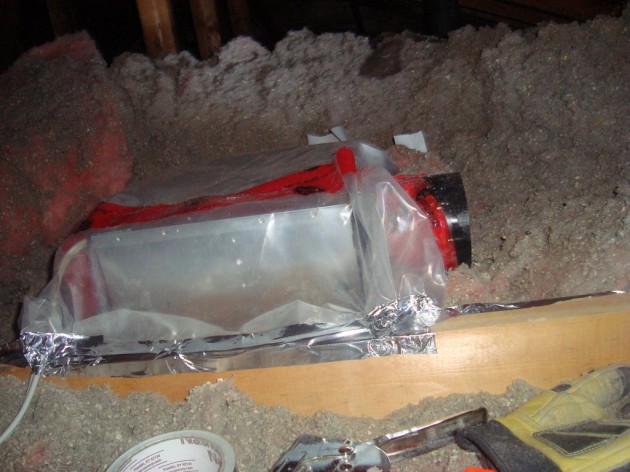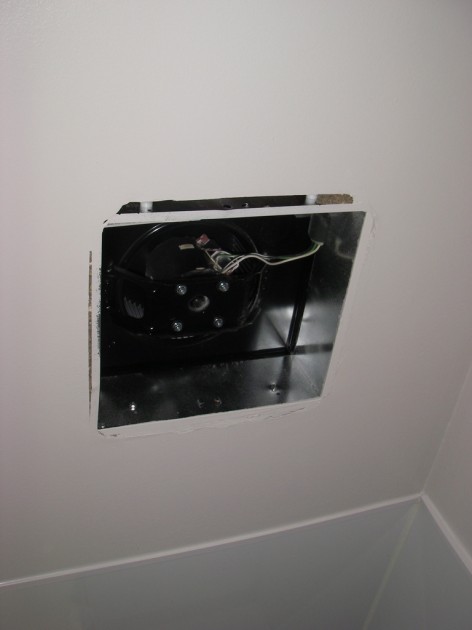 Last step was running the power. I had previously replaced an old receptacle with a fan timer switch, so I just had to run power down from that to the fan. I had to cut a new access hole, and then used a 54″ long flexible bit to drill up into the attic space, and fish the wire through. You can see the punch-out in the top of the junction box where I ran the wire into.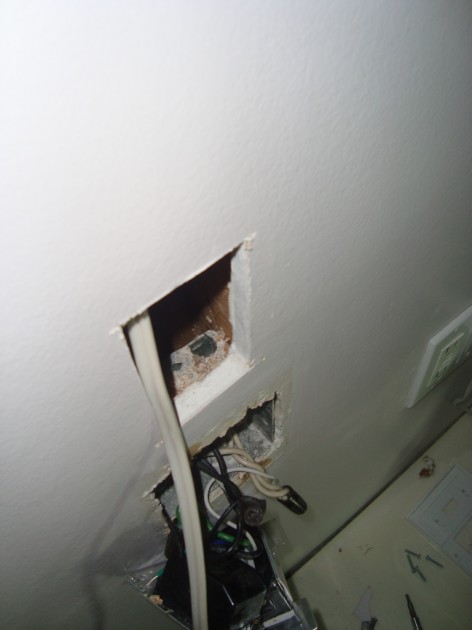 The timer is a great way to run exhaust fans, as you can easily turn it on for 5/10/15/30 minutes (the basement powder room has one with 2/5/10/15 minute options), which is enough time to have a shower and let it exhaust out afterwards, without having to think about it.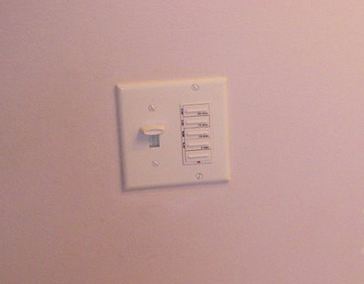 I used a nice fairly quiet Broan model, same as I used in the basement. This one is actually a bit louder (though still not bad), and I'm assuming it's because I have a longer run with a couple curves, while the basement is short and almost perfectly straight, despite the fact the basement is only a 3″ line while this one is 4″.
It looks nice and has been working well for the past year, not much I can complain about.