Basement Reno – Before and After
My fiance and I moved into our first house in August 2008. The house was built in 1974, and we bought it from the original owners, so everything was in fairly decent shape. The basement was partially finished, with cement floors, wood paneling, and the old upstairs kitchen cabinets (a reno they did at some point) hung everywhere. The wood paneled half of the basement was insulated, but the laundry room side was not. The crawlspace was also only half insulated – I'm not sure why.
Before: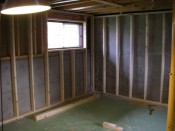 I started by ripping everything out, right down to the cement walls, and then re-framed the whole basement.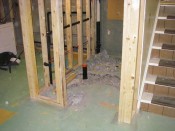 I also added a bathroom, including doing the rough-in to the sewer line (I hired a pro to do the tie-in).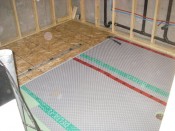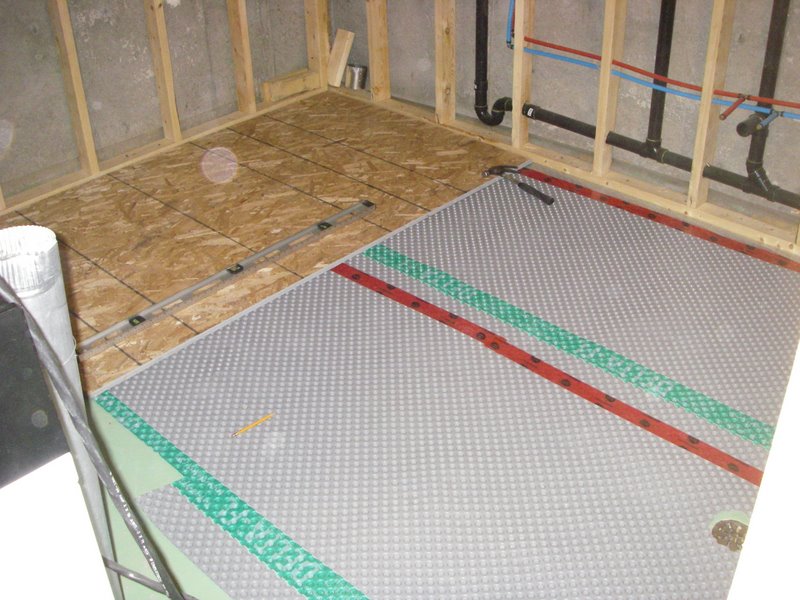 I also replaced the three basement windows, had the electrical panel upgraded from fuses to breakers, installed a sub-floor, added several new circuits and wiring, had closed-cell spray insulation installed, did the framing and drywall (though I did end up paying a pro to finish mudding).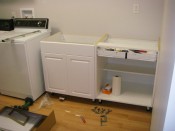 Then new ceiling, lights, paint, flooring (laminate in laundry/bath, and had the pro's do carpet elsewhere), plumbing fixtures and cabinets, doors, trim, media wiring, and just like that…
…I have a new basement.
After:
If you want to follow along and see details of this project along the way, check out the list of all the renovation posts.
---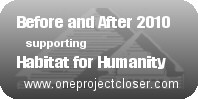 Be sure to check out the One Project Closer blog, which regularly has some great articles on DIY projects, as well as their annual Before & After contest.